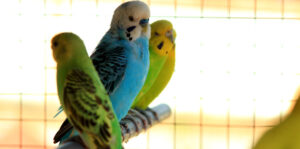 There's nothing lonelier for a pet than being without his or her owner. Let us help your pet cope with your departure/vacation. Whether you have a common household pet or the unusual exotic pet, our services are great if you're looking for an alternative to boarding. Services include walking, feeding, watering, poop scooping, and playing. We can also provide other household necessities, such as home and pool monitoring, and indoor plant watering.
Choose Your Visit (2 pets included):
Basic Visit - $20 for 30 minutes - Ideal for homes with cats or a couple pets, shorter walks/playtime, mid-day social visits & potty breaks. This visit is also perfect for those in need of dog walking services.
Extended Visit - $30 for 60 minutes - Ideal for homes with multiple pets, longer walks/playtime, pets with special needs and diets, & watering lots of plants. This visit is perfect for those in need of longer dog walks.
Overnight Pet Stay- $75 per night - Reliable sitters will sleep over with your pets keeping them company through the night. Each overnight includes 2 walks for dogs; in the evening when sitters arrive & in the morning before they depart.
Hourly- $25 hourly (2 hour minimum). Perfect for hotel in-room pet sitting or when in need of a night out on the town.
*Indoor dogs require two visits per day.
*Extended Visits may be recommended if you own three or more pets.
*Add $2.50 per additional pet per visit (beyond 2 pets).